Rabbits for Sale in Texas
Looking for a cute rabbit? Need help to place your rabbit? No problem. Contact us at rabbitslife@mail.com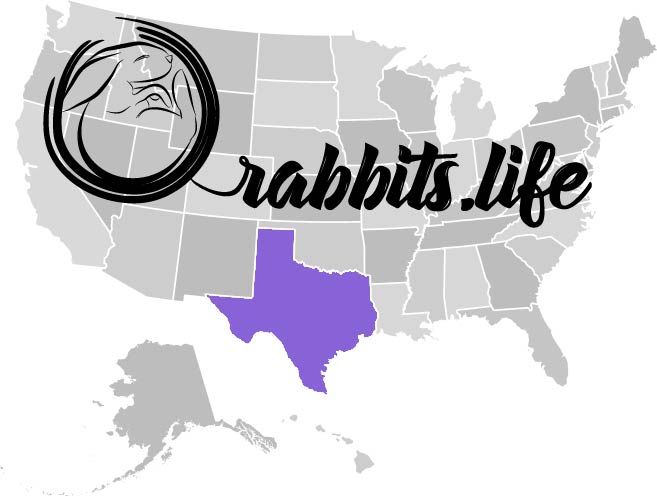 Location: East Texas
"Katie Bowden has about 35 standard rex rabbits available -- castors, broken castors, ambers, broken ambers, a REW buck, & a broken lilac chin. Excellent prices - she is having to get out of raising rabbits for now. Please contact her at bowdenaz@msn.com."
Posted on Facebook on 22 August 2017
Location: Houston, Texas
Breed: Netherland Dwarf Holland Lop Lion Head
Hi, my name is HOPSING!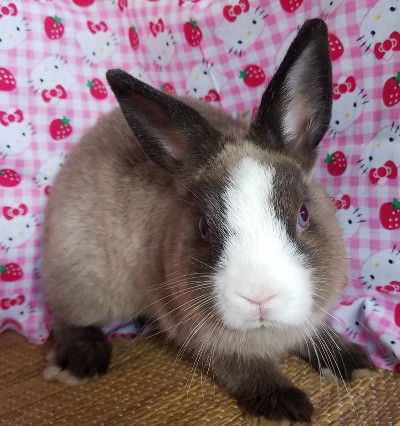 "Hopsing's color is called "Siamese Sable VM". He has a light chocolate body and dark chocolate feet, tail, ears and around his eyes and down his cheeks. His white blaze is almost perfect! Guess what else, he has blue eyes! Hopsing is 8+ weeks old and ready to go home with you. $125. Be prepared to spend 20 or 30 minutes for a bunny care class when you pick your bunny up. Read the "bunny care"page on this website before you come to pick your bunny up. Jot down any questions you may have. We will go over them when you get here. Text me at 281-455-3943 to make an appointment to pick Hopsing up. He comes with a three generation pedigree showing parents, grandparents and their colors. A baggie of feed and the bunny care class."
Location: Haltom City
Hi, my name is BB!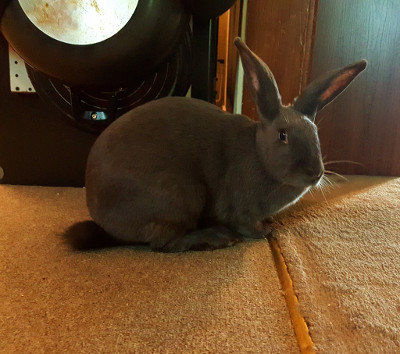 Born Sept 2016.
She is an American Blue. No pedigree and possibly bred to my blue Flemish Giant. Asking $40
Location: Seabrook, Texas
Price: $75.00
Netherland Dwarfs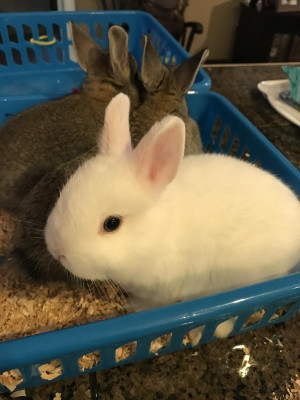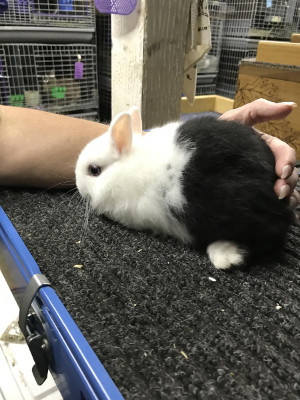 "They are super cute. 🐰❤️ See us on Facebook at Gracie G' Cuties Rabbitry !!! Text me at 832-205-5896!
Thanks, I will be posting up dates soon. We have some new for sale they are about 8 weeks old."