Between underground burrows and dense fur coats, wild rabbits have their ways of keeping warm.
Yet, you might have the urge to help. The issue here is that it's often easier said than done. After all, interfering too much might dull the bunnies' survival instincts.
In this post, we'll go over 17 safe ways to help wild rabbits in winter seasons with as little hassle as possible!
1. Go Easy on Lawn Mowing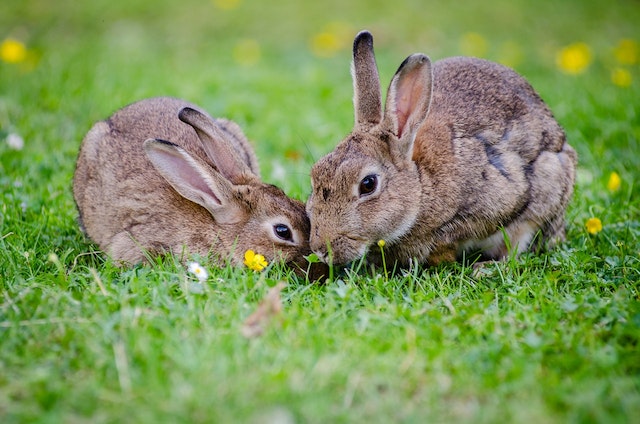 If your lawn isn't covered in snow just yet, you might be tempted to keep up with the mowing schedule.
However, one of the simplest things you can do to help wild bunnies in your area is to keep the grass long. They'll nibble on it until the snow falls.
Just check the lawn is pesticide-free—rabbits can't vomit, and ingesting contaminated grass can be lethal.
2. Fill Your Garden With Edible Crops
To make your garden even more welcoming for bunnies, plant edible crops. We don't just mean vegetables; rabbits won't mind eating flowers and shrubs.
That said, you'll need to pick ones with suitable cold hardiness for your local USDA zone.
For instance, the hawthorn can handle temperatures below 0°F. However, most shrubs will do. Even if it loses its foliage, the rabbits might eat the woody parts.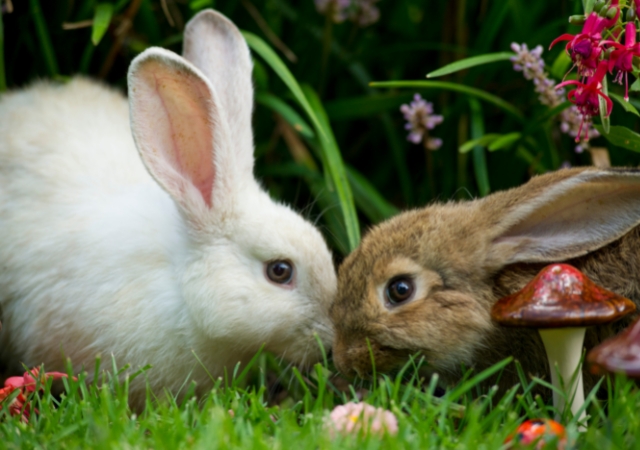 3. Avoid Rabbit-Deterrent Plants
On the other hand, you'll want to double-check that none of the winter hardy plants around your property deter rabbits.
You can suspect that a plant is deterring rabbits if it has an intense scent, like:
Sweet Alyssum
Mint
Wax Begonia
Wormwood
4. Scatter Bunny-Suitable Feed
We get that you might not be keen on letting wild rabbits eat from your garden. If that's the case, you can just give them suitable alternatives.
What's suitable in this case? Well, there are plenty of things that wild rabbits eat, but for convenience's sake, you might want to stick with hay and pellets.
The trick is to scatter the feed. This way, you'll give the little fellows a chance to "forage" for food like they usually do.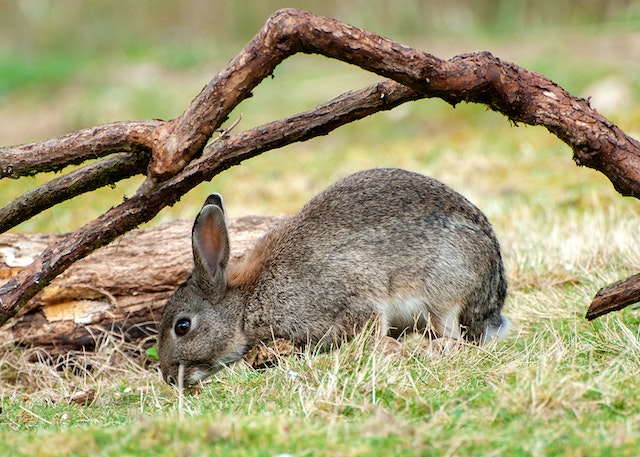 5. Offer Alternative Water Sources
Just because it's winter doesn't mean dehydration isn't a risk. The local ponds might be frozen, after all.
So, it would be wise to leave a bowl of water outdoors and check it daily.
If you don't mind splurging, consider a running water feature for your property.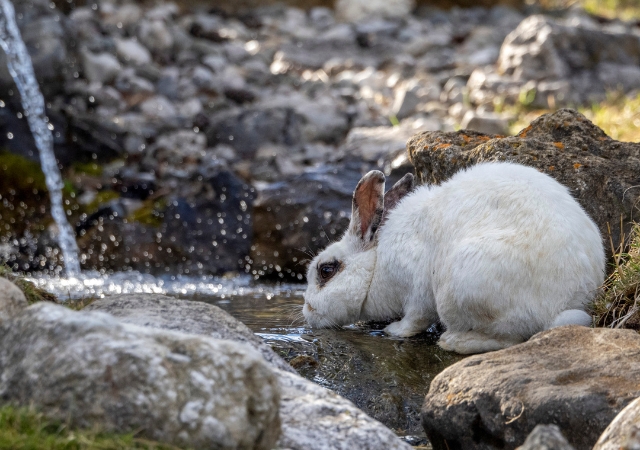 6. Provide Some Building Blocks
Before buying a bunny house, give the wild rabbits a chance to build shelters on their own.
They don't need anything fancy; hay and twigs will do the trick.
This way, they'll be able to choose the location that suits them best. Plus, the building materials might not carry an intense human scent like a store-bought cage/hutch.
7. Set a Low-Traffic Area
Make sure there's a safe area where rabbits can build their nests. This could be at the edge of the property, behind an abandoned shed, or any spot with low foot traffic.
You can always watch the bunnies from a distance to avoid startling them.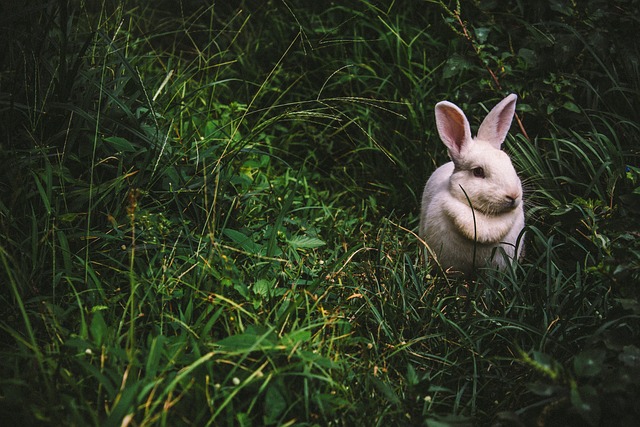 8. Install Rain and Wind Covers
Using a tarp, you can protect the rabbit's nest from the wind. Tarps can also work as rain covers if you get a lot of heavy pours in your area.
Remember that cottontails don't dig burrows. So, if there are no available cavities, the rabbits will be exposed to the elements!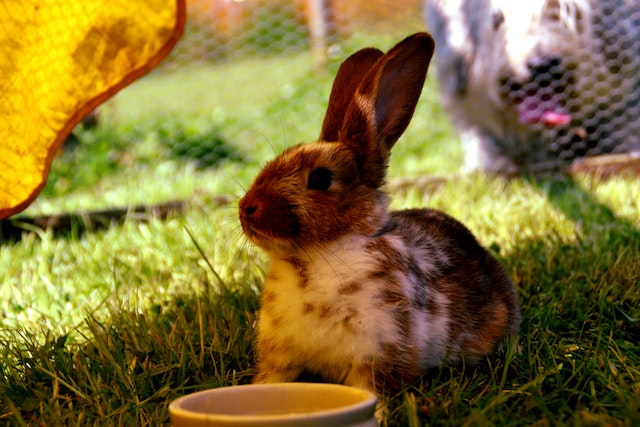 9. Consider Adding a Heat Lamp
Outdoor heating lamps are mostly made for patios. Yet, you can put one a little further from your house to encourage rabbits to sit near it and warm up.
Just double-check that the lamp is sturdy and high. Otherwise, the wild bunnies (or your pets!) might hurt themselves when they play around it.
10. Put up a Makeshift Nest
So, you've given the wild rabbits the proper nesting materials, a quiet spot, and decent weatherproofing. Yet, for some reason, they won't build a shelter.
In this case, you can try your luck with a DIY house made from scrap wood. Bonus points if you cover it with snow to make it look like a burrow!
You might need to clean it up and refresh the bedding every couple of weeks, though.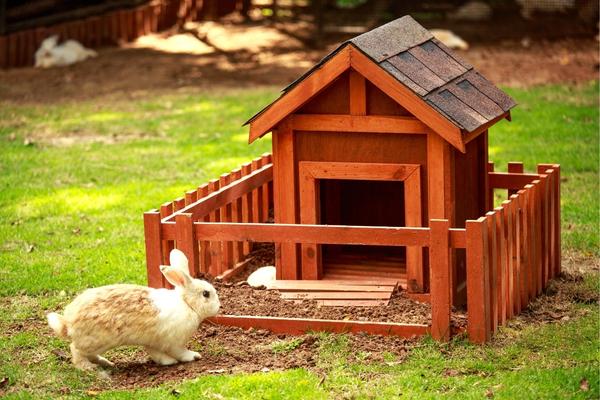 11. Bunny-Proof Your Property
The last thing you want is for the wild rabbits to be attracted to your yard only to hurt themselves on some garden shears. So, go around your property and start bunny-proofing the area.
For starters, look for sharp tools, barbed wire fences, and traps.
12. Consider Taking Sick Rabbits to a Vet
As you watch the rabbits from a distance, try to spot if any of them is injured or ill. If so, your best bet is to take the little guy to the vet.
Catching the bunny won't be easy, though. You'll need to get a trap and use high-quality bait, like carrots.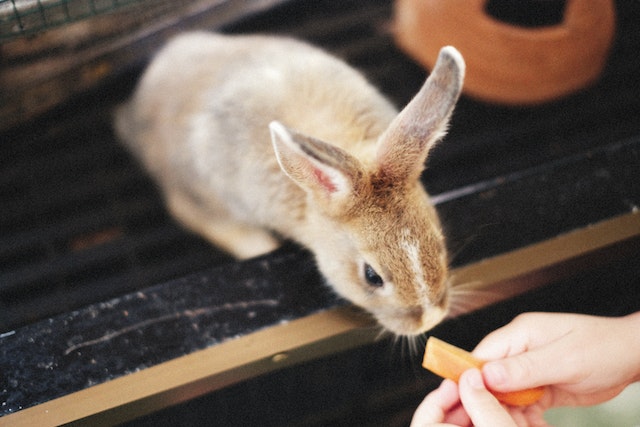 13. Resist the Urge to Groom the Rabbits
Wild animals, in general, don't need a lot of grooming intervention from you.
Plus, dense fur is the rabbit's first line of defense against the cold. So, even if you think the bunny could use a bath or a quick shave, it's better to leave the little guy be.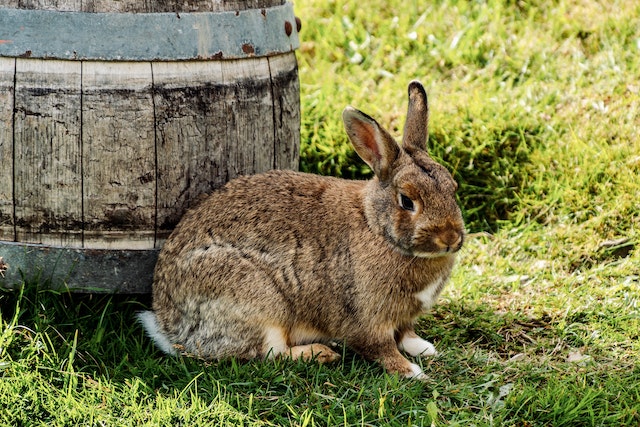 14. Keep Your Dog on a Leash
Many popular dog breeds have hunting instincts, like Labs and Beagles. Even if your pup is lovable around you, these impulses might kick in with the sight of a wild rabbit.
That's why you need to keep your dog on a leash outdoors. Proper training will go a long way, too!
15. Watch Out for Predators in the Area
Dogs aren't the only predators out there. If you believe there are wild foxes or coyotes in the area, contact animal control.
16. Do Pre-Drive Checks Around the Car
Before you head out, look under the hood and around the tires. Why? Well, a wild rabbit or a stray cat might have taken shelter there from the cold.
Even the good-old thumb method can help save a poor animal's life!
17. Spread the Word
Don't let the good efforts stop at your household.
Let your neighbors know that there are wild rabbits in the area. This way, more people can chime in and help provide shelter, food, and water.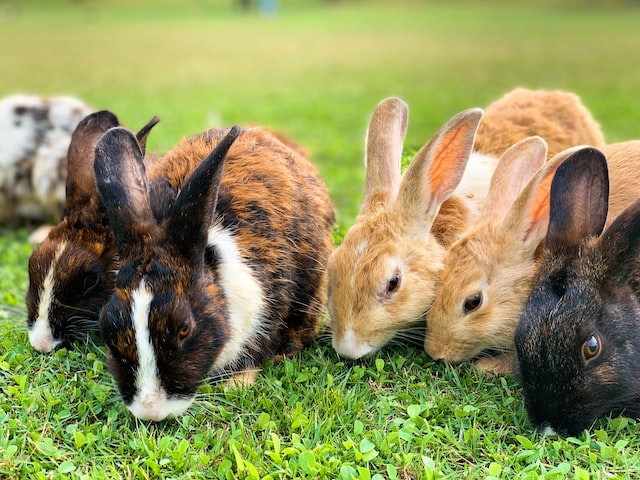 Key Takeaways
The best ways to help wild rabbits survive the winter without interfering too much are keeping your garden bunny-friendly, providing fresh water, and creating safe zones.
If you can do nothing else, scatter some hay for the wild rabbits.