Rabbits for Sale in Illinois
Plus, at the end of the page, you can find a list of rabbitries in Illinois.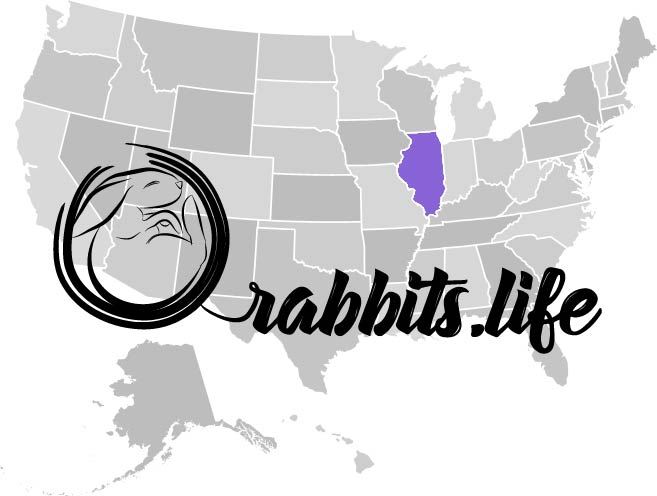 Hi, I am a cute netherland dwarf!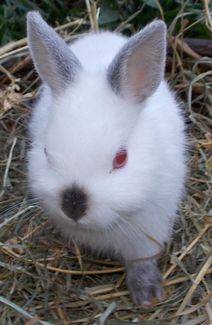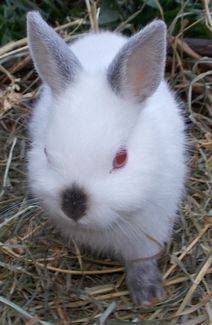 Himalayan doe born 6/25/17;
Sex: Female;
Really nice doe and if she does not sell the owner will keep her;
Super tiny.
Ready to go.
Price: $85
http://www.rollingfieldsrabbitry.com/netherland-dwarfs
Hi, my name is Terminator!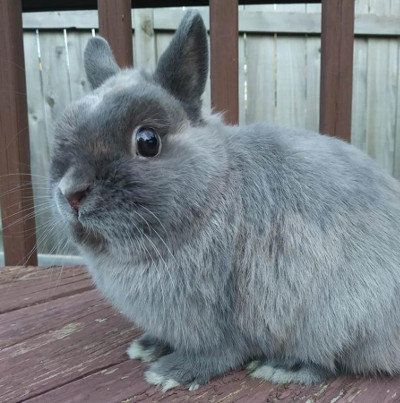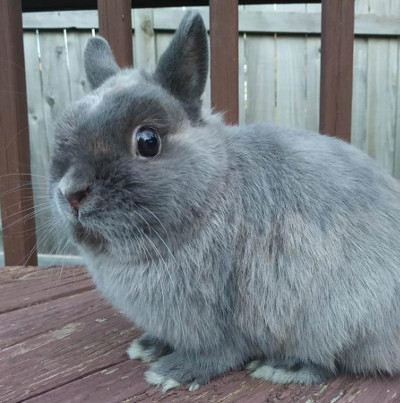 "Price reduced. $60 FIRM. Please text me if interested 847-951-9734.
Terminator is an almost 2 year old purebred pedigreed Netherland Dwarf buck. He was born 10/15/15. His coloring is called Siamese Smoke Pearl. He has a full 3 generation pedigree, and has sired many litters. Would be a great bunny for anyone breeding or looking to get into breeding Netherland Dwarf rabbits.
He will come with some of the food he is currently on.
I do have a cage and supplies too. But that is an extra $50."
http://www.hoobly.com/LgQaM/purebred-netherland-dwarf-rabbit-comes-with-everything.htm
Young 6 month old girl seeking loving home.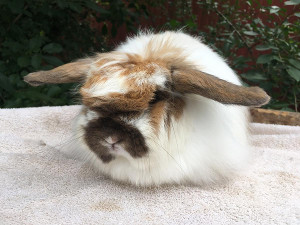 Located near Lake Zurich Illinois. Very sweet American Fuzzy Lop.
Price: $45.00
Location: Chicago, Illinois
Category: Miniature Lops
Posted: Aug 06 2017
Updated: Aug 31 2017
http://www.hoobly.com/YnKQH/sweet-fuzzy-gorl.htm
Other places where you can find rabbits for sale:
https://www.facebook.com/groups/1428505714072199/forsaleposts/
http://www.hoobly.com/12005/114/0/
http://www.marsqualityrabbits.com/rabbits-for-sale.html
http://www.rollingfieldsrabbitry.com
http://dandbacres.com
http://lotsobunnies.weebly.com
http://diamondvrabbits.weebly.com
https://www.facebook.com/ShawveRabbitry/?ref=bookmarks
http://www.safehavenrabbitry.com/default.html
http://majesticjoy.weebly.com
http://www.nanetteslionheadrabbitry.com/for-sale.html
http://henrys-hares.yolasite.com
http://ktsrabbitry.weebly.com
http://bandkrabbitry.webs.com
https://gardenbunnyfarm.weebly.com
https://www.facebook.com/ShawveRabbitry/?fref=ts
http://www.featheredandfurryfotofarm.com/index.html
http://countrybunniesrabbitry.weebly.com
http://herridgerabbitry.weebly.com
http://lambdinsrabbitry.weebly.com