Depending on what kind of pet you have adopted will depend on their risk levels for parasitic infestations. While it doesn't sound pleasant, most parasites, such as mites, are easily preventable, as well as treatable.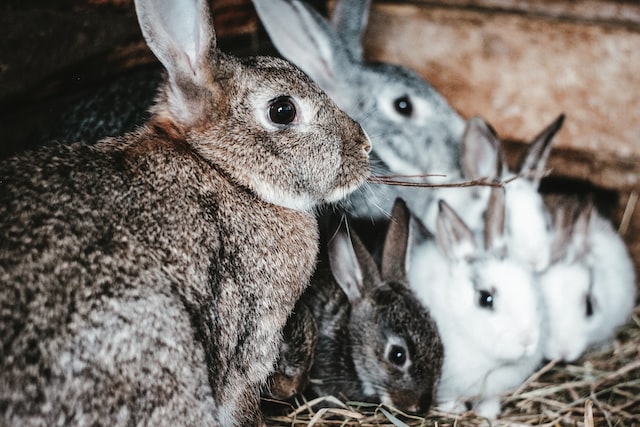 While you probably don't like the thought of small itchy insects on your rabbit's fur, or worse, on you, it's important to learn more about how rabbits can get mites, and if so, what to do about them. 
What Are Mites?
Mites are extremely hard to see and there are dozens of different types that naturally live on mammals and even humans. Most are harmless. Some can become annoying, and must be swiftly dealt with.
The types that affect rabbits are also called "fur mites" or "walking dandruff", as you can see little white specks on their coat that move around. These types of mites mainly affect rabbits, but cats, dogs, and other small pets can also get them.
This type of mite is non-burrowing, so it's a lot easier to treat. There are also other types of fur mites that can infest other animals, while some types are specific to only rabbits. 
Can Humans Get These Mites?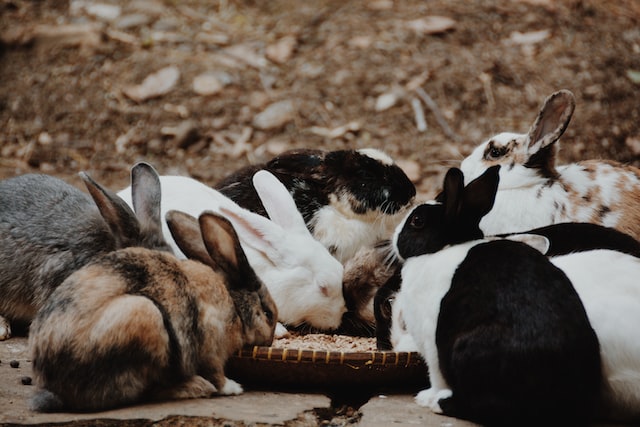 Yes, humans can get mites from rabbits, but it's rare, and it's temporary. Humans wash with direct water at least once a day (recommended by physicians and nurses), as well as use soap and fragrances.
Mites prefer to inhabit small animals that don't directly bathe in soap and water each day. And since these are fur mites, they won't have much to attach themselves onto. These types of mites don't burrow into the skin to cause itching or discomfort.
In fact, you may not even know you have one on you! These mites are also transient, meaning they're just passing through. They won't be able to adhere to you for any length of time to be able to breed. 
Is There More Than One Type of Mite?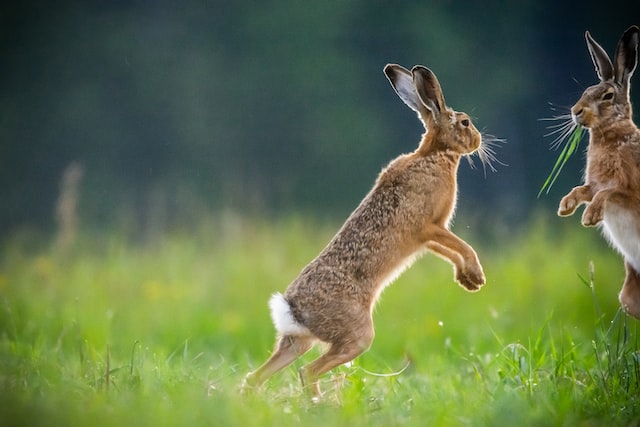 There are many different types of mites that can affect all species. But there are actually three main types that can infest your pet rabbit. These three types can also affect dogs and cats, so if you have a lot of pets, you should be aware of what might happen.
These three main types are Cheyletiella yasguri, C. blakei, and C. parasitivorax. Each of these may be specific to once species, but they can hop to other species too.
How Are Mites Transmitted?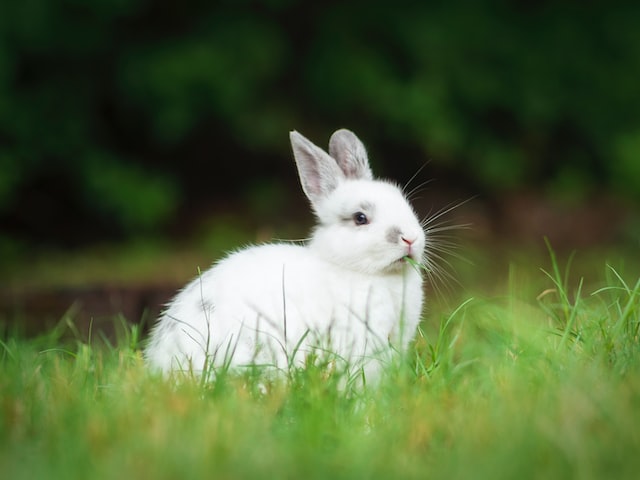 Rabbits pick up mites from other rabbits. This can happen directly, by rubbing up against other rabbits. They can also get them if the mites are on bedding, toys, or grooming equipment for other rabbits.
Mites live for about three weeks. A female adult mite will lay their eggs on the rabbit host. These will hatch as larvae, which will then grown into nymphs, and then to adults. As you can see, your rabbit can quickly have a bad infestation after a few weeks, so it's important to deal with it swiftly. 
What's the Main Concern for Mites?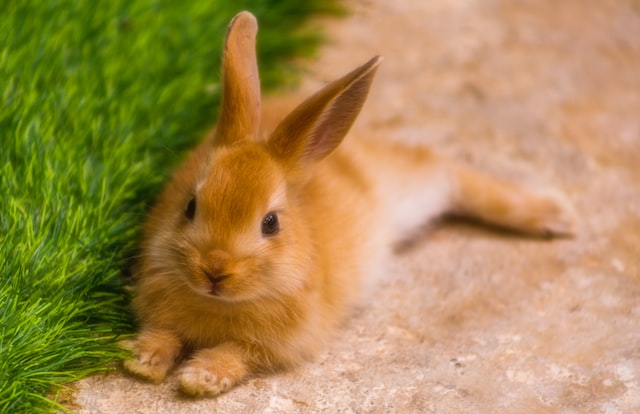 The main concern is that you see these little insects walk around on your pet's fur, your rabbit, or your dog or cat, or even your clothing. They're so tiny that they do little harm other than cause some skin discomfort. However, it can be an embarrassment, and many people are horrified by bugs in general.
So, treatment is generally sought when they are seen moving across fur. (Or your clothing!) In rare cases, mites can trigger a bad skin infection on your pet rabbit, or cause fur loss, if it's the C. cavaie type. 
How Can I Tell That My Rabbit Has Mites?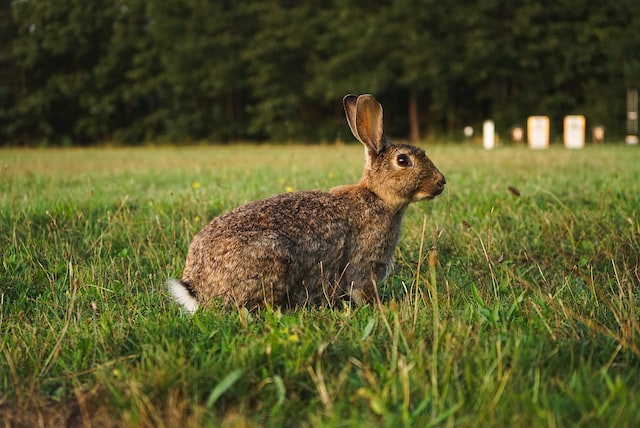 If your bunny has dark fur, then you'll be able to see tiny mites slowly moving around. Grab a magnifying glass to take a closer look. The best regions to inspect are at their butt, the back of their neck, and along their back. These are regions where the mites hide, because it's harder for the rabbit to reach back there to scratch.
Your vet may take a small skin scraping or use a small comb to check for mites. They may use acetate tape to take a fur sample, that is examined under a microscope.
The rabbit may be missing small patches of fur around the infested regions. The skin may be red or oily or dry.
Does My Rabbit Know It Has Mites?
While rabbit fur mites don't burrow into skin, they can still make the rabbit feel itchy. The rabbit will scratch that region, which can lead to skin dryness and inflammation over time.
So yes, your rabbit probably knows something that is wrong. Over time, if mites are left untreated, it can probably make them extremely annoyed and distressed. 
How Can I Get Rid of Rabbit Mites?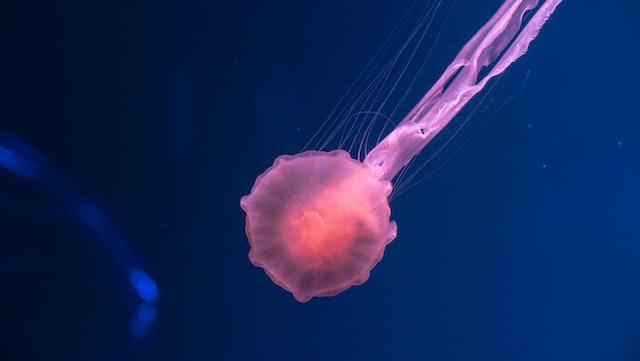 You'll need to start by treating your rabbit and your pets and home. Your vet will prescribe a dust or topical treatment that can be directly applied to your rabbit's infested regions. You may have to do a lime sulfur dip bath.
Check with your vet on safe treatments. You'll also need to clean and sterilize all regions where your rabbit lives. If you've let them out onto the floor, that will need to be washed. If it's carpet, that will need to be treated too. 
Mites can make your rabbit itchy and annoyed, so it's best to diagnose this infestation quickly, so your vet can prescribe treatment. You'll also need to wash everything your rabbit has been in contact with, and possibly need to treat your other pets too.
It may seem puzzling how your rabbit got mites, but the good news is that it's fairly simple to eradicate them from your home with a bit of time and effort! Once you've figured out how your rabbit got mites, you can prevent it from happening again.  And your pet bunny will be so much happier in knowing that they no longer have little itchy creatures on their fur and skin!