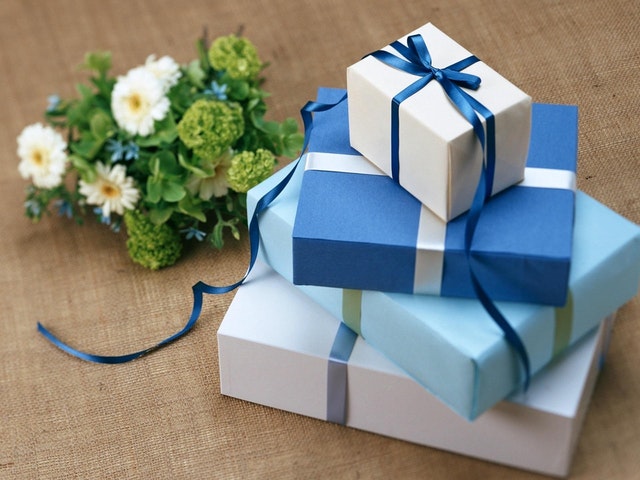 The Holidays are not far off, birthdays happen once a year and gifts can be given at any time to anyone. Some people may be difficult to shop for, others may be super easy. There is no need to stress when it comes to shopping for people who love, live for and care for rabbits.
Being the owner, or parent to a rabbit means there is a lot of love, compassion and thought put into the care for their pet. Just as much thought should be put forth when considering shopping for a gift. Male or female, or any other choice, we have you covered! Here you are about to see a list with so many unique gift ideas for the bunny lovers of the world. These gifts will show that you have given their gift much thought and lots of consideration went into choosing the perfect gift.
Gray Rabbit Keychain
When a rabbit lover has to be away from their rabbits, they are sure to miss them. Bunny moms and dads all over like to have reminders of their beloved pet. When you find a keychain that is just as soft and fuzzy as their bunny, you know it is perfect! This little bunny is also the perfect keychain. They can carry it with them everyday, wherever they go.
Bunny Popsocket
The popsocket has become a very popular item that many people attach to their phones. The popsocket is a pink color with a picture of a gorgeous, fluffy bunny. Popsockets are used to prop phones up, wrap earbud wires around or make it easier to hold the phone, as the popsocket can slide through their fingers, keeping it safe.
Tonymoly Perfume Rabbit Stick
Such a cute perfume stick that is carried in a purse or tote. This perfume stick is shaped with a rabbit head and smells like a light floral scent. They can refresh their perfume when they feel a need to.
Designed Shirts
You walk through stores and there are numerous versions of TShirts. You can special order shirts from the internet, also. There will be pictures of rabbits, cute little says, maybe some sarcastic sayings. The rabbit lover in your life will absolutely love having a useful gift such as a shirt.
Socks
Do you know someone who loves rabbits and is always wearing cute, funny or fuzzy socks? Everyone wears socks, but some people make their feet fun. You can find pairs of socks in malls, department stores, specialty shops and online shops. Some will have one picture of a cat, set around the toes. Some may have multiple pictures of rabbits. Others may have a large rabbit picture and then the rabbit has fuzzy fur.
Books
Does your rabbit lover enjoy reading books? A unique gift idea would be to search out a Collector Edition of 'The Velveteen Rabbit', 'Peter Cottontail', or the 'Beatrix Potter Series'. This is not a gift that just anyone would think of. This is truly a unique thought.
Matching Rabbit Bookends
For those same book lovers, grab a pair of cute rabbit themed bookends. There are a variety to choose from. From studious bunnies to cute, carrot eating rabbits.
Rabbit Tote Bag
Many stores are now beginning to charge for the bags that consumers use when shopping and paying for their items at their stores. Some are completely eliminating plastic bags to help the climate and also save money for the store. Purchasing a sturdy tote bag that has a picture of a rabbit on it, where the ears are designed up into the handles, is such a cute thought and plan. This will be useful whenever they go shopping or go to the library.
Plush Bunny Bathrobe
Again, the weather is changing, the colder days and nights are coming. Who wouldn't love to get out of the shower after a long, hard day at work and wrap themselves into a super plush and soft bathrobe. They can cuddle up and watch a movie and not become chilled.
Coffee or Hot Chocolate Mugs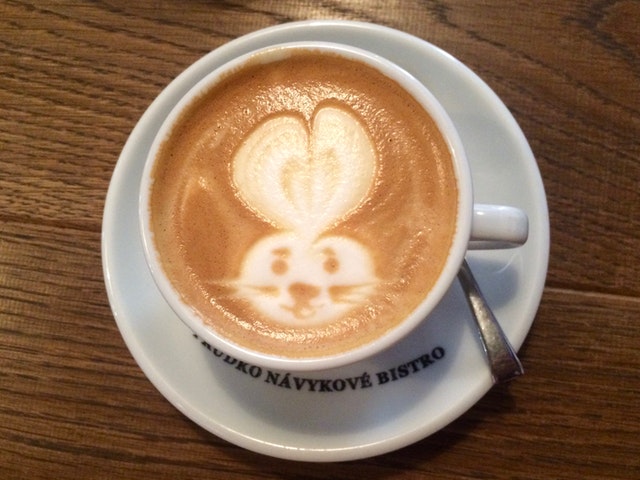 There are more people in the world that drink coffee, tea or hot chocolate than you can imagine. What a great idea to find a complete set of coffee cups to give to a rabbit or bunny lover. They may all have the same picture, you could get a picture of their bunnies and have mugs made with those pictures. This would be something that is cherished forever!
Rabbit Ear Earrings
Earrings are worn by any sex today. There is no longer such a thing as female jewelry or male jewelry. Post earrings with a pearl for the head, gold or silver bunny ears will be the cutest pair the rabbit mom or dad has.
Neck Ties
Again, this is not a sexually distinct gift for an either or situation. We all wear neckties. There are some highly adorable neckties that depict bunny families, some may show Peter Rabbit, or even Bugs Bunny.
Decorative Soaps
This gift is not only useful as a soap, but works perfect for bathroom decor. Any bunny owner will love these.
Garden Statues
I personally love having statues in my flower beds. I can not imagine any bunny lover not enjoying sitting outside and admiring their own little bunny statues in their flower gardens.
Pillows and Blankets
Whether it is a decorative pillow, designer sheet set or a warm blanket that depicts a scene with rabbits, who would turn down a gift that shows so much thought? These can be found in specialty shops on the internet or in the larger malls.
Outdoor Decorative Lights
These would likely come from specialty stores or online shops. The people that love their bunnies will enjoy sitting outside on the patio or deck with these Rabbit or bunny shaped lights. They will not be in the dark with these little friends to light the way.
Pens and Pencil Tops
For those bunny moms and dads that do a lot of writing, keeping track of all the information pertaining to their rabbits, there are some perfectly adorable pencil toppers, erasers or pens with covers that look like bunnies.
Plant Pots
Think of those flower beds again. Buying a gift of flower pots or plant pots that are shaped like a rabbit or bunny, would be perfect next to those Rabbit statues that are out there too.
Bunny Slippers
Give them a gift that will keep their feet warm in the cold season upcoming. The front toe part is the bunny head and face, along with the ears. On the back of the slippers is a cute fluffy white bunny tail.
Pajama Onesie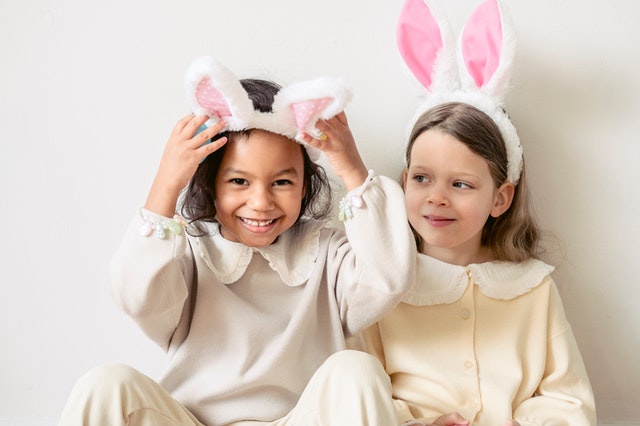 Make it a complete outfit for your bunny lover to wear. Whether it is used for Halloween costume parties or for a pair of pajamas, this onesie is adorably cute and he or she will look perfect in it.
Adult Coloring Books
Even adults enjoy coloring. It is a truly relaxing activity. It is not difficult to find rabbit themed coloring books for adults. Be sure to buy them colored pencils or crayons, or markers so they can begin right away.
Office Supplies
The rabbit lover you know would love to have a desk set that includes a pencil and pen holder, a tray that holds change or paper clips and a bunny scissor holder. Imagine the smile on their face each day when they can look at such cute bunnies every day.
Jewelry
There are lockets that have a vintage look to them featuring the outline of a rabbit. These lockets will hold a picture of their bunny. There are also many different versions of rabbit and bunny necklaces and rings. You are sure to find the perfect set of jewelry for any age rabbit lover.
Bunny Puzzles
I know a few adults who routinely pick up puzzles from the stores and they put them together. Once finished, they use Modge Podge or puzzle glue and then they can frame it and use it as wall art. Bunnies are a popular topic for puzzles so it would not be hard to find many of these.
Pet Toys or Supplies
When all else fails and you cannot find the perfect gift for the owner, find the perfect gift for the bunny. There are cute snuggle cup beds available in pet stores. There are toys for all types of animals, including the fuzzy cute little bunny. Treats are available also as long as you remind them to not give too many of them.
Outdoor Exercise Pen
No, this is not for the bunny mom or dad. Purchasing an outdoor play area for the bunny will allow them both to enjoy some time outdoors and get the fresh air that so many of us enjoy after a day of work. The exercise yard will allow the bunny room to run and hop without being in danger of any predators. If needed, I am sure that an umbrella can be found that is decorated with bunnies on it to provide some shade on hot sunny days.