Rabbit Adoption Listings in Ohio
Looking for a cute rabbit? Need help to place your rabbit? No problem. Contact us at rabbitslife@mail.com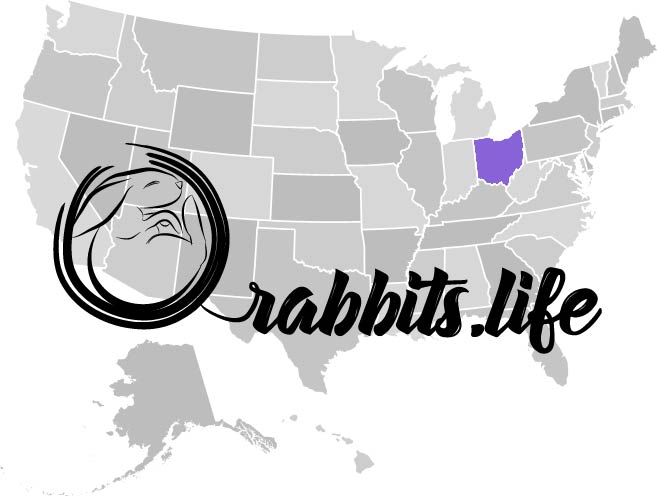 Hi, my name is Adeline!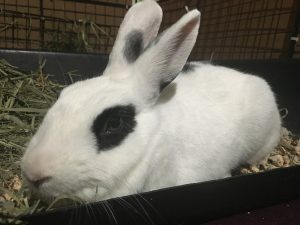 Adeline was left at a vet's office, but she is now ready for her forever home. She is a lovely bunny who enjoys giving kisses. She might be part T-Rex since her right front paw bends in. This does not stop her from loving life.
Please contact Stephanie Lodge bhrs-stephanie@ohare.org 216-571-1088
Hi, I am Bella!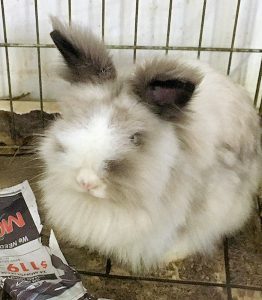 Meet beautiful, blue-eyed Bella. She is a sweet and gentle young Jersey Wooly. Bella has a stunning, long coat and will need regular brushing. Bell sits very patiently and enjoys her "spa treatments.
Please contact Sue Zimmerman: 419-355-8433
This bunny in BHRS foster care needs a permanent home. All BHRS rabbits are spayed/neutered, litterbox-trained, and socialized.
Hi, my name is Amy!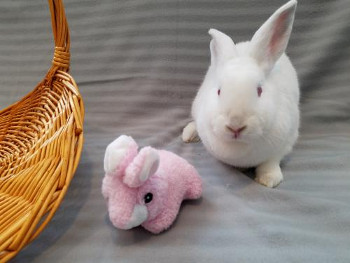 This beautiful girl was born at the center. She is bonded with her sister, Penny, and the two girls would be adopted out together.
Californian (medium coat)
Large Young Female
House trained: Yes
Birth date: 3/1/2017
Color: White
Ohio House Rabbit Rescue, Inc., 5485 N. High Street, Columbus, OH 43214, (614) 263-8557
contact@ohiohouserabbitrescue.org
Hi, my name is Annabel!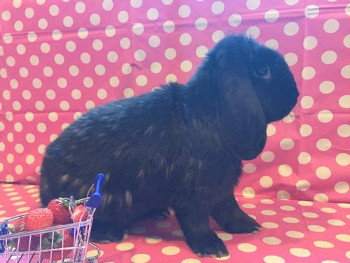 Annabel is cautious with strangers, but once she knows and trusts you, she remembers you. She is extremely intelligent and would be very loyal to her adopter. She is often a big sweetie. Annabel would do very well as a free roam bunny.
Lop Eared (medium coat)
Large Adult Female
House trained: Yes
Color: Black
Shedding: Moderate
Ohio House Rabbit Rescue, Inc., 5485 N. High Street, Columbus, OH 43214, (614) 263-8557
contact@ohiohouserabbitrescue.org
Hi, my name is Summer!
Location: Westerville, OH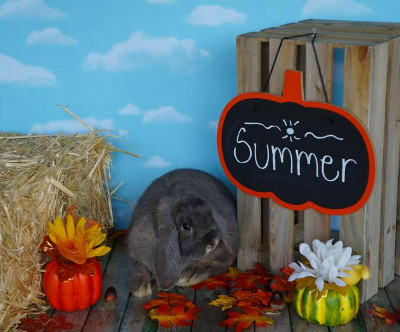 Sweet Summer is a beautiful girl. She's a little shy after spending her early life in a garage without much attention, but she's adjusting well to being a pampered house rabbit. Maybe you'd be just the right person to show her the love she deserves!
From COLUMBUS HOUSE RABBIT SOCIETY
614-470-0093
P.O. Box 2863
Westerville, OH 43086
danielle@columbusrabbit.org
Mini Lop
Adult
Female
Medium
Hi, we are Branch and Pete!
Location: Westerville, OH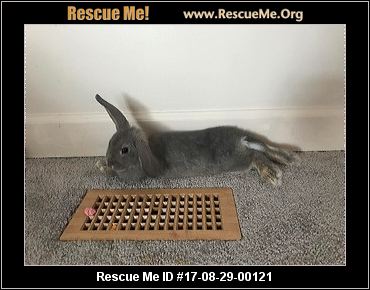 I have 2 rabbits who need a good home. We found out my daughter is allergic and need them homes asap. Their names are Pete and Branch and both are very loving, loves cuddles and love to eat. They are litter box trained and their cages/food/accessories come with them.
Compatibility: Good with Most Rabbits
Personality: Average Energy, Very Submissive
Health: Needs to be Spayed
Adoption Fee: $25