Rabbit Adoption Listings in Nevada
Looking for a cute rabbit? Need help to place your rabbit? No problem. Contact us at rabbitslife@mail.com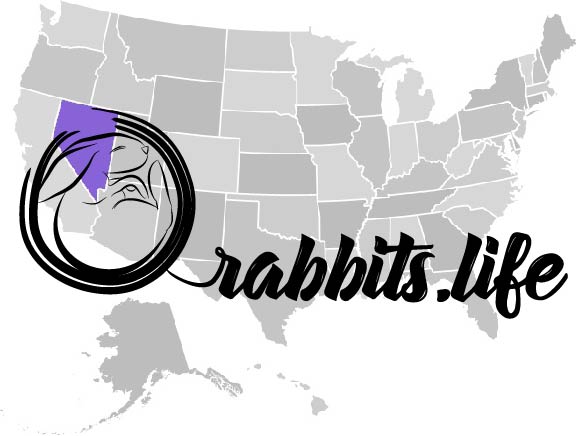 Hi, my name is POLLYANNA!
Location: Las Vegas, NV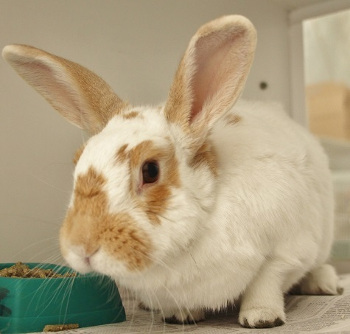 Bunny Rabbit • Young • Female • Small
Spayed/Neutered: Yes
Pollyanna is a cute girl that loves to be loved. She is offering a ot of love too. She loves being around a nice family that knows how to take care of her.
THE ANIMAL FOUNDATION
702-384-3333 ext.131
655 N. Mojave
Las Vegas, NV 89101
adoptions@animalfoundation.com
Hi, my name is HORACE!
Location: Las Vegas, NV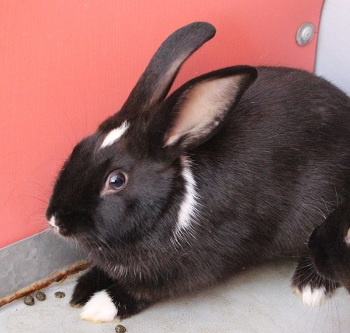 Bunny Rabbit • Young • Male • Small
Spayed/Neutered: Yes
Horace wants to live in a really warm house. He has a big personality and once he will feel comfortable in his new home you will be more than delighted to have him.
THE ANIMAL FOUNDATION
702-384-3333 ext.131
655 N. Mojave
Las Vegas, NV 89101
adoptions@animalfoundation.com
Hi, my name is Alice!
Location: Pahrump, NV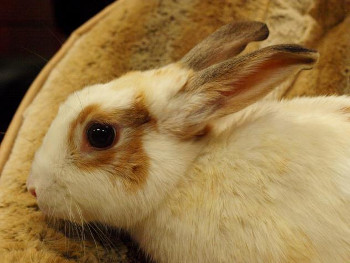 American • Young • Female • Medium
Do you know Alice? Hope you will get to know her soon. She is a wonderful rabbit. She is 6 months old. We don't know much of her because she was found running at large. What we can say is that you will not regret taking her into your home.
Alice will be spayed prior to leaving the shelter for her new home.
DESERT HAVEN ANIMAL SOCIETY
(775) 751-7020
PO Box 3233
1511 E Siri Lane
Pahrump, NV 89060
deserthavenanimalsociety@gmail.com
Hi, we are Bunky and Penelope!
Location: Pahrump, NV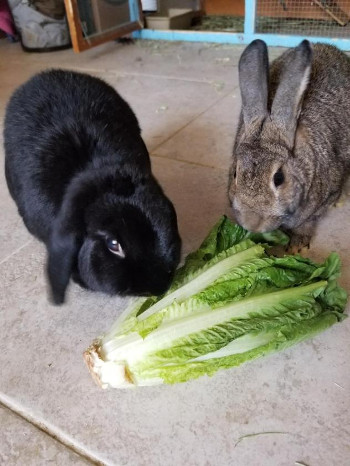 English Lop • Young • Male • Small
Spayed/Neutered • Current on vaccinations • Primary Color(s): Black • Coat Length: Long
BONDED PAIR: Meet Penelope and Bunky, a very bonded pair of rabbits. They need to be petted together. Penelope is a very opened heart female with brown hair. Bunky is a male black English Lop. She doesn't mind being held or if your hands are in her cage. She is not litter box trained yet as Bunky is. Penelope loves t be near Bunky and she may get jealous if other rabbits are around. He also likes to be held, but he may get angry sometimes. He loves ear rubs. His coat is smooth, therefore, he does need to be brushed. To meet Penelope and Bunky, contact 702-708-8184 and complete an interest application at www.ahome4spot.com.
Best shelters and rescuers in Nevada:
THE ANIMAL FOUNDATION: adoptions@animalfoundation.com
HENDERSON ANIMAL SHELTER: 702-267-4970, 300 E. Galleria Drive, Henderson, NV 89015
DESERT HAVEN ANIMAL SOCIETY: deserthavenanimalsociety@gmail.com