Rabbit Adoption Listings in Nebraska
Looking for a cute rabbit? Need help to place your rabbit? No problem. Contact us at rabbitslife@mail.com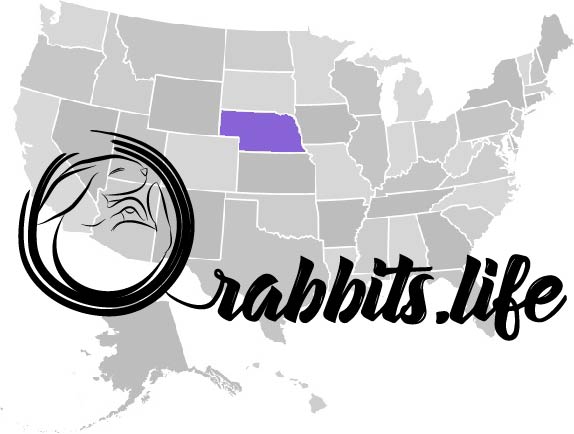 Hi, my name is Kendra!
Location: Omaha, NE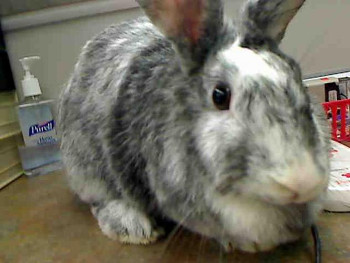 Bunny Rabbit • Young • Female • Medium
You will fall in love with her white and gray fur. To learn about suiting rabbit care and why bonded pairs are a great idea, please visit: www.rabbit.org/.www.caretoadopt.org
NEBRASKA HUMANE SOCIETY: nhs@nehumanesociety.org
Hi, my name is TOBY!
Location: Omaha, NE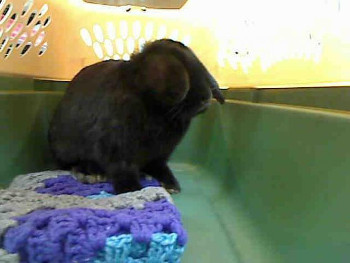 Bunny Rabbit • Young • Male • Medium
Don't be fooled by this picture. Toby is a cute little fellow that awits for the right type of person to take him home and give him affection. You will enjoy seeing him near your bed, near your feet. Please adopt me! To learn about suiting rabbit care and why bonded pairs are a great idea, please visit: www.rabbit.org/.www.caretoadopt.org
NEBRASKA HUMANE SOCIETY: nhs@nehumanesociety.org
Hi, my name is Simba !
Location: Lancaster County Lincoln, NE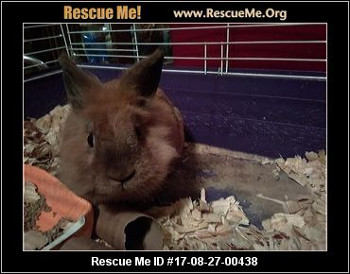 Sex: Male
Personality: Average Energy, Average Temperament
Health: Needs to be Neutered, Needs Vaccinations
Contact: Sara Enevoldsen 402-613-0071
Simba is a great little lion head bunny. He has a good temperament. Unfortunately, he doesn't get the attention he deserves. And with our 3rd child on the way- I'm not sure it'll get better for him.
Hi, my name is Tribble !
Location: Omaha, NE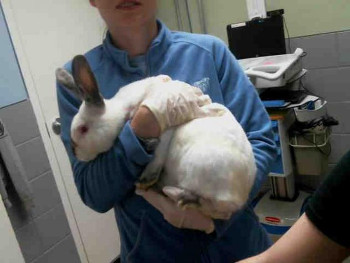 Californian • Young • Male • Medium
The Nebraska Humane Society team has prepared Tribble and other rabbits to be adopted. Touching and hugging Tribble will cure you of any stressful moods. Give as un email if you are interested on him or other rabbits.
NEBRASKA HUMANE SOCIETY: nhs@nehumanesociety.org
Hi, my name is Alfie!
Location: Omaha, NE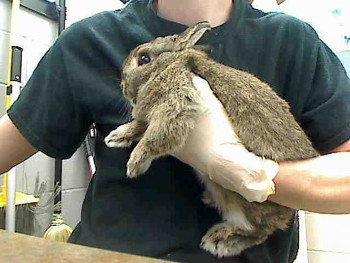 Bunny Rabbit • Adult • Male • Medium
He needs a cozy and sweet indoor home. Do you think you cand handle him? If you want to offer him your time and some warm place in your house we are wainting for your email.
NEBRASKA HUMANE SOCIETY: nhs@nehumanesociety.org
Hi, my name is Munch!
Location: Omaha, NE


Bunny Rabbit • Adult • Male • Medium
Do you think you need to learn more about proper rabbit care? Do you know why bonded pairs are a great idea? For more info regarding these issues please visit: www.rabbit.org/.www.caretoadopt.org
NEBRASKA HUMANE SOCIETY: nhs@nehumanesociety.org
Shelters in Nebraska:
NEBRASKA HUMANE SOCIETY
402-444-7800
8929 Fort St
Omaha, NE 68134
nhs@nehumanesociety.org