Rabbit Adoption Listings in Michigan
Looking for a cute rabbit? Need help to place your rabbit? No problem. Contact us at rabbitslife@mail.com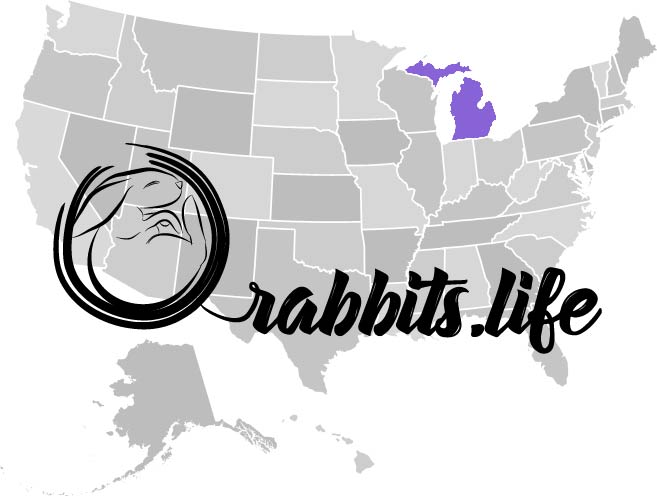 Hi, my name is Alessandra!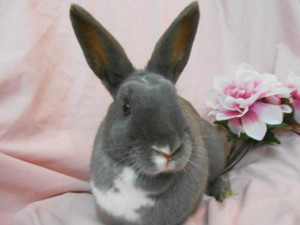 "Meet Alessandra the beautiful little bunny that loves her picture taken! She was found in filthy conditions with no shelter, food or water in freezing temperatures. She was one of the lucky ones to have survived the horrible conditions that these rabbit were in. Despite her bad beginning to life, she is sweet, interactive and playful. She is looking forward to a forever home, is that with you?
**************************************
Our adoption fees are $90 for a single rabbit, or $150 for a bonded pair. The fee is to help offset the cost of spaying/neutering and caring for your rabbit. For information, please email us at midwestrabbitrr@yahoo.com. Visit our website: www.rabbitrr.org If you would like to sponsor this bunny, please mail your donation or donate online: Midwest Rabbit Rescue & Re-home 2232 South Main Street, Box 536, Ann Arbor, Michigan 48103 Please Donate Here! OUR BUNNIES NEED VOLUNTEERS LIKE YOU! Please email midwestrabbitrr@yahoo.com if you can help!"
MIDWEST RABBIT RESCUE & RE-HOME
Plymouth, MI 48170
midwestrabbitrr@yahoo.com
Hi, my name is Clover!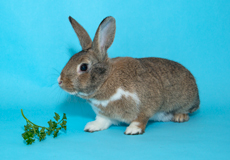 "Clover came to GLRS from a neglect situation when she was a baby. She is a sweet, curious girl who enjoys her run time! She can be a little shy at times. She will need plenty to keep her busy and a completely bunny-proofed home.
Our adoption fee for a single rabbit is $85.00. To see all our rabbits available for adoption please visit Petfinder.com
For additional adoption information, please contact adoptions@rabbitsanctuary.org.
Ready to adopt? Please fill out our Adoption Application and email to adoptions@rabbitsanctuary.org"
Hy, my name is Avalina!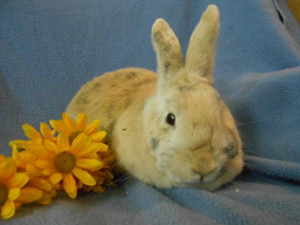 Avalina is petite and very sweet. She grew up in a tiny cage with no interaction. Out of sight, out of mind. Thankfully rabbits do not harbor memories, so Avalina does not remember the neglect she suffered as a youngster. She is extremely docile and a really nice little rabbit.
House trained
Spayed/Neutered
Coat Length: Short
Hi, we are Delia and Poppie!
We are a Mini Rex & a Lionhead.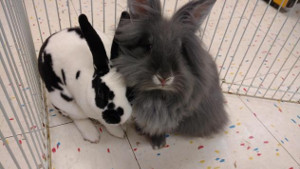 TINY PAWS RESCUE & SANCTUARY
(586) 582-9444
Warren, MI 48093
maggie1883@aol.com
"This is Dalia and Poppie they were surrendered to the Anti-Cruelty Shelter. They called us to find them a good home. Dalia is a mini-rex she is black and white and so soft. She will squish down in her cage for you to pick her up. And then there is Poppie, she love to run free fast and binking. She is gray and furry. They are a bonded pair and will not be split up. These bunnies need a large cage and room to run daily. They cannot be housed in a regular cage without room. They are somewhat free run with their foster and is not use to children. If you are interested in this great pair, email me at: maggie1883@aol.com"
Hi, my name is Audien!
Location: Plymouth, MI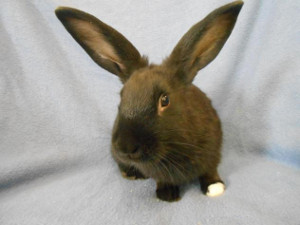 Audien was born at the shelter just a day after his mama was rescued from a box along the side of a busy road. Him and his family lived in Foster care where they had cats for playmates. The cats are very much used to and welcome new bunny friends-so it was easy for Auden's family to relax and have some fun. Audien is still pretty young so we aren't sure if his ears will flop down like his brother or mama. But even if they don't, Audien has the cutest little white toes-only on his one foot. It looks like he dipped it in paint. He is sweet, curious and playful.
Audien: American, Young, Male, Large
MIDWEST RABBIT RESCUE & RE-HOME
Plymouth, MI 48170
midwestrabbitrr@yahoo.com
Hi, my name is Arnold!
Location: Plymouth, MI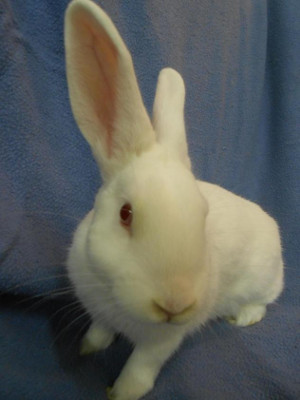 Arnold is part of a large rescue we did a few months ago. His entire family was found in filthy and cold conditions. Arnold is energetic, sweet and an all around nice guy.
Arnold: Florida White, Young, Male, Medium
MIDWEST RABBIT RESCUE & RE-HOME
Plymouth, MI 48170
midwestrabbitrr@yahoo.com