Rabbit Adoption Listings in California
Looking for a cute rabbit? Need help to place your rabbit? No problem. Contact us at rabbitslife@mail.com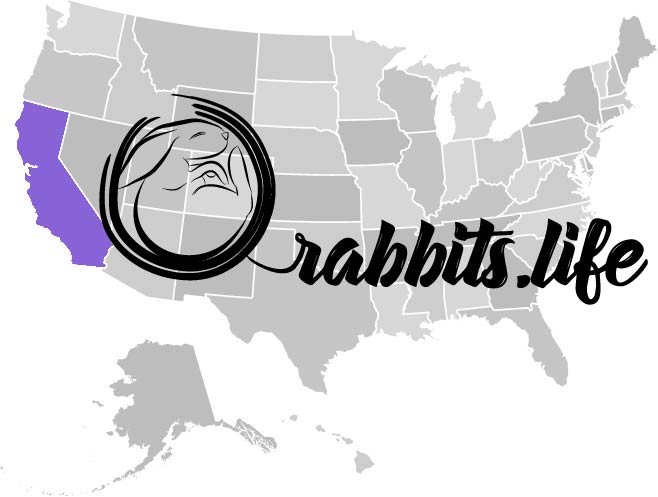 Hi, my name is Treasure!
Location: Los Angeles, CA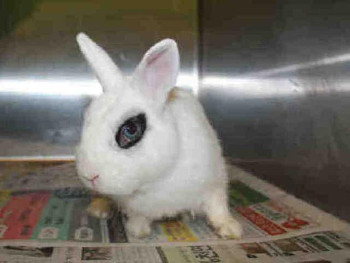 Bunny Rabbit • Young • Male • Small
CITY OF LOS ANGELES SOUTH LA ANIMAL SHELTER
(213) 485-0214
1850 W. 60th St.
Los Angeles, CA 90047
Hi, my name is Brownie!
Location: Gardena, CA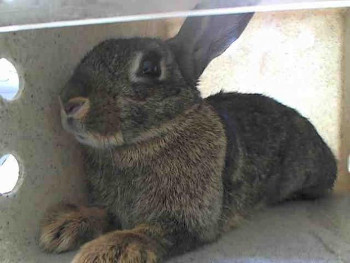 Bunny Rabbit • Adult • Female • Medium
Spayed/Neutered: Yes
L.A. COUNTY ANIMAL CARE CONTROL: CARSON SHELTER
(310) 523-9566
216 W. Victoria St.
Gardena, CA 90248
Hi, my name is Alfie!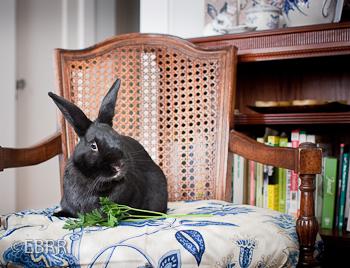 Breed: New Zealand
Mix: no
Age: Young
Sex: M
Size: L
Last Updated: 07/25/2017 - 2:10pm
Alfie is a big, gentle giant. He is outgoing, chill and mellow. He's one cool drink.
Email ebrabbit@comcast.net to meet him.
Alfie, New Zealand has been shared from Shelter Exchange.
Hi, we are Blackberry and Max!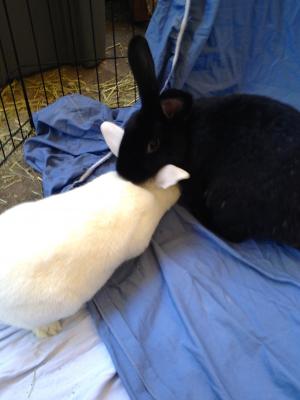 Max, the white male bunny about a year and a half old, is bonded to his slightly older "girlfriend" Blackberry. This pair of beautiful buns is both affectionate and playful. They love "redecorating" by pushing around their blankets and tearing up cardboard, and when done with that work, they take turns sleeping while the other watches over. Max is still a little shy but quickly realizing how enjoyable petting is. Blackberry, always ready for cuddling and petting, will mush herself against her door in hopes of attracting warm hands.
Adult, Female, Medium
Hi, my name is Alvin!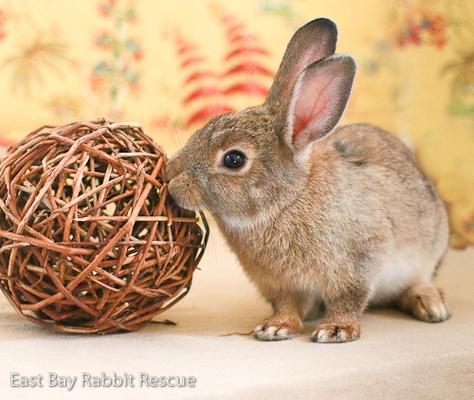 Mix: no
Age: Baby
Sex: M
Size: S
Last Updated: 08/01/2017 - 4:01pm
Alvin is the SWEETEST thing around. He likes to LICK almost all things around him; he is such a playful and happy little fellow. This boy is litterbox trained but he is still too young to be neutered. At 1.8 lbs, he needs a bit more time to develop. His MANDATORY neuter is included in the adoption fee. We require a $100 deposit and it will be refunded as soon as he is fixed. And we pay for the surgery too. It's just a cooperation fee.
Email ebrabbit@comcast.net to meet him.
Alvin, Bunny Rabbit has been shared from Shelter Exchange.
Hi, my name is Jimmy!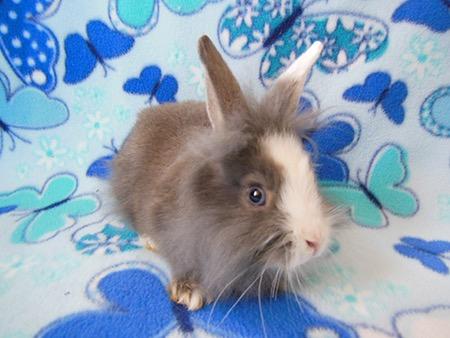 Jimmy had been abandoned in a park with all his family. He is a little, gray and white lion head boy. That experience didn't make him a rebbel rabbit. It's very pleasant to be around him. He was born in May 2017. Jimmy loves to eat Alfalfa hay and good quality pellets. Who doesn't? He plays in tunnels and with hard plastic balls. After a Very scary time dumped outside, he is enjoying the good life in a baby x pen with soft fleece under his feet and all that he could want to eat. He's a charmer.
Contact us to find out more and to set up an appointment to meet this rabbit.
T: (831) 600-7479
E: director@therabbithaven.org
Hi, my name is Alastair and I am a boy!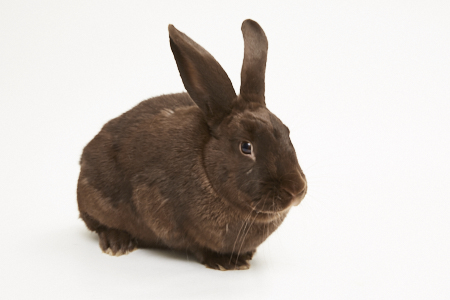 Status: Available
Shelter of Origin: Rohnert Park Animal Shelter
Location: SaveABunny
Alastair has a very big personality and is a very cute one too. He has a remarque for all of you out there: "I need to make one thing very clear. I, Alastair, bunny, gentleman, am NOT - I repeat, NOT - a chocolate treat. I am a rabbit. Again, I am a bun. Not a bonbon. Cocoa-based confection. That is not me. Thank you. Please adopt me."
Hi, my name is Annika!
Look at those big brown eyes! She's a beauty.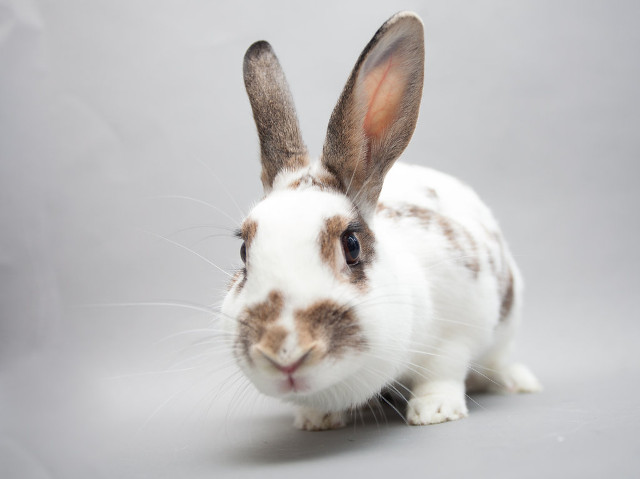 Annika is a real boss. She has a big personality. That is maybe because she was found in a group of four adult rabbits dumped in a box outside an animal shelter. She's a bit more afraid of people than other rabbits. Maybe you can help her out. She needs a special human with a very big heart. Are you that person?
Hi, my name is Shimmer!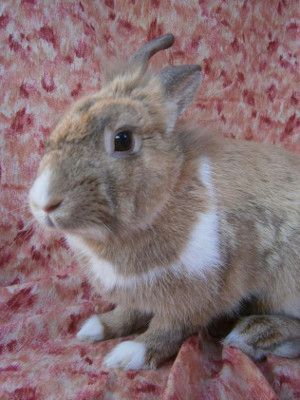 Shimmer has a special appetite for petting and cuddling. But who can be blamed for that? He loves to spend time with his buddies. Do you want to be his best friend?
Every rabbit sheltered at B.U.N.S. is spayed or neutered prior to adoption.
MORE ABOUT SHIMMER
Pet ID: 415211
House trained
Spayed/Neutered
Primary Color(s): Tan
Secondary Color(s): White
Coat Length: Short
805-683-0521
County Animal Shelter
5473 Overpass Road, Goleta, CA 93111
info@bunssb.org
Other rescuers from California:
Rabbit Rescue Inc
7640 Rosecrans Ave, Paramount, CA 90723, USA
+1 562-862-8844
East Bay Rabbit Rescue
6960 Amador Plaza Rd, Dublin, CA 94568, USA
+1 925-519-1723
Leaps & Bounds Rabbit Rescue
1917 Douglas Blvd, Roseville, CA 95661, USA
+1 916-782-8669
House Rabbit Society
148 Broadway, Richmond, CA 94804, USA
+1 510-970-7575
Bunny World Foundation
4470 Sunset Blvd #482, Los Angeles, CA 90027, USA
+1 310-498-8600
The Rabbit Haven
Sunnyvale, CA, USA
+1 831-239-7119
SaveABunny Rabbit Rescue
Mill Valley, CA, USA
+1 415-388-2790
Bunny Bunch Orange County
10534 Bechler River Ave, Fountain Valley, CA 92708, USA
+1 909-631-9552
Bunny Bunch
4601 Brooks St # 1, Montclair, CA 91763, USA
+1 909-631-9552
San Diego House Rabbit Society
4807 Mercury St A, San Diego, CA 92111, USA
+1 858-565-2869
Bunny Luv - The nonprofit organization offers adoption services for pet rabbits & supplies for their home care.
16742 Stagg St #104, Van Nuys, CA 91406, USA
+1 818-988-4488
Los Angeles Rabbit Foundation
3860 S Centinela Ave, Los Angeles, CA 90066, USA
+1 310-713-2478
Bunnies Urgently Needing Shelter
5473 Overpass Rd, Santa Barbara, CA 93111, USA
+1 805-683-0521
Shelly's Shelter
Bonita, CA 91902, USA
+1 619-479-7179
RabbitEARS
Pet shop with food, toys & treats for various small animals, including dogs, cats, birds & rabbits.
10342 San Pablo Ave, El Cerrito, CA 94530, USA
+1 510-356-4233
The Ontario Rescue
4650 E Arrow Hwy B7, Montclair, CA 91763, USA
+1 909-267-9715
Pet Project Foundation
221 Avenida Fabricante, San Clemente, CA 92672, USA
+1 949-492-1617
South Bay Rabbit Rescue
Morgan Hill, CA, USA
+1 408-422-2433