Rabbit Adoption Listings in Oregon
Looking for a cute rabbit? Need help to place your rabbit? No problem. Contact us at rabbitslife@mail.com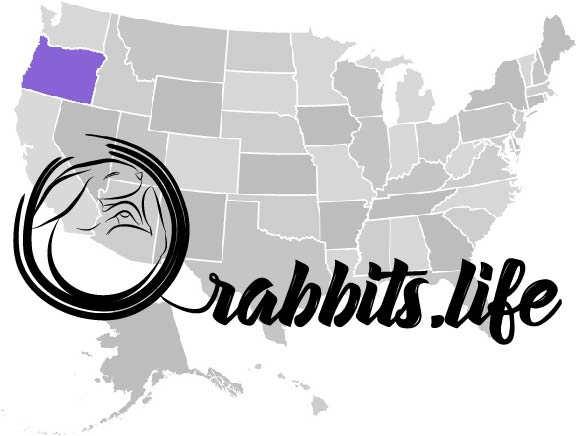 Hi, my name is Marshmallow!
Location: Jackson County Oregon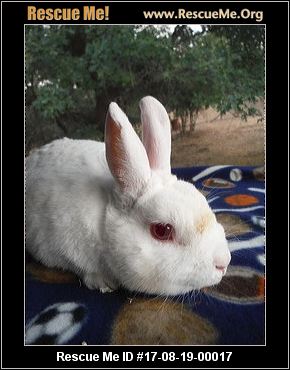 Adoption Fee: $20.00
Personality: Average Energy, Submissive
Health: Needs to be Neutered
This Ruby Eyed White is now on the search for a new family. He is about 3 years old, and is a Florida White with a great personality. Marshmallow is a squishy little guy, with a big heart. He is kind of shy, but has a personality that shines like a ruby. If you are interested placing this guy in your home and heart, please send us a Facebook message or email (rabbitoriumrescue@gmail.com).
Hi, my name is Christian!
Jackson County Oregon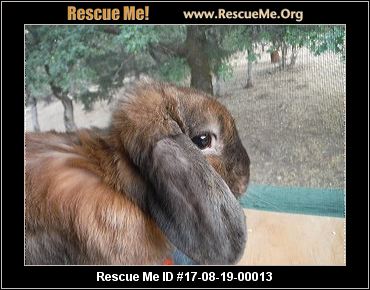 Adoption Fee: $20.00
Personality: High Energy, Somewhat Dominant
Health: Needs to be Neutered
This guy is a handsome 3 year old Mini-Lop. Christian has a beautiful rusty coat, and floppy ears. He is absolutely adorable! He is spunky, and has the curiosity and energy of a baby bunny. If you are interested in this pretty boy, please send a Fb message or email. (rabbitoriumrescue@gmail.com)
Hi, my name is Winter!
Location: Portland, OR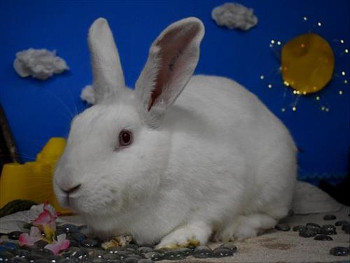 New Zealand • Adult • Female
Hello! I'm Winter, a gentle rabbit looking for a bunny-savvy home that can help me build my confidence. Truthfully, I can be quite shy at first and a bit uncertain being picked up, but I'll settle in your lap nicely for some petting and quality time together. I'm very curious of my surroundings and can be entertaining to watch as I explore the world beyond my enclosure. If you have experience with small animals and are willing to take things slowly with me, we'll be a great team! I have very good litterbox skills and all of the makings of a wonderful indoor-only house bunny. All I need is a home! Could it be yours?
The adoption fee includes spay/neuter, courtesy veterinarian exam, and plenty of post adoption support!
Primary Color: White
Weight: 9.5625
Age: 2yrs 7mths 0wks
Animal has been Spayed
OREGON HUMANE SOCIETY
503-285-7722
1067 NE Columbia Blvd
Portland, OR 97211
survey@oregonhumane.org
Hi, my name is Penny Cottontail!
Location: Portland, OR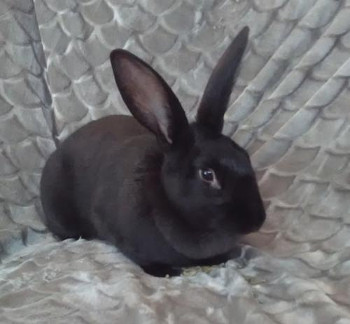 Bunny Rabbit • Adult • Female
Penny is so fun. She is chubby and loves food, so she will need to be fed a structured diet to keep her at a healthy weight. She loves to just lounge about. She is pretty easy to pick up, and LOVES to be held and snuggled (would snuggle forever if she could!) She loves to jump up onto things, and her litter habits are very good.
RABBIT ADVOCATES
(503) 617-1625
Portland, OR 97211
adoptionapps@rabbitadvocates.org
Hi, my name is Domino!
Location: Eugene, OR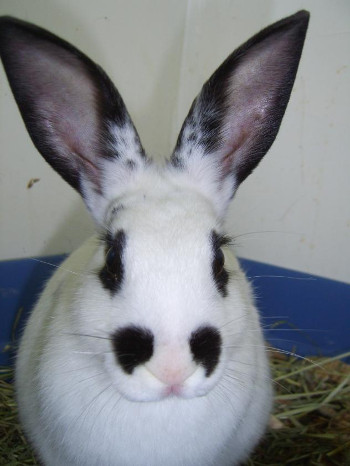 New Zealand • Young • Male
House trained • Spayed/Neutered • Primary Color(s): Black • Secondary Color(s): White • Coat Length: Short
**Courtesy post ** Domino is a sweet 16 week old rabbit who is looking for a home where he will live indoors. He is neutered. He and 2 other rabbits whom he lives with were rescued from a rabbit breeder that made an ad that said in it, "Come and get them before they go into the freezer". These rabbits grew up being handled and they are friendly and enjoy petting. We are litterbox training them so they will be clean house pets! Rabbits kept indoors typically live a longer lifespan than rabbits kept outdoors...they enjoy being with their people family. Domino and the others are New Zealand rabbits which are a large meat breed and these boys will grow to be about 10 lbs. Many people love large rabbits because they often are more docile and easy-going. It's like having a small dog that never barks. How we litterbox train them is we put wood pellets in their litterbox with hay on top. We use pellets with zeolites in it that keeps the urine smell down. Hay has a nice fragrance. You typically need to dump the litterbox every 3rd day and usually scrub it with soap and water. People who have rabbits in the house have to make small adjustments to keep their rabbit from being able to get to electrical cords and other dangerous things but baby gates and wire barriers work well. Rabbits who are housetrained are pretty clean pets. Their adoption fee is $75 to cover the cost of their neuter surgeries (which is the lowest cost neuter in town). Unneutered males tend to spray in the house. There will be a home check to ensure a safe home. A trial period situation can also be done so that you can find out if a rabbit is the right pet for you before adopting. They should probably be adopted separately because usually adult male rabbits don't get along that well.
Please email me at Clararoberts@outlook.com
CANINE MIRACLE RESCUE
541-525-0316
Eugene, OR 97402
caninemiraclerescue@gmail.com
Hi, my name is Eleanor!
Location: Corvallis, OR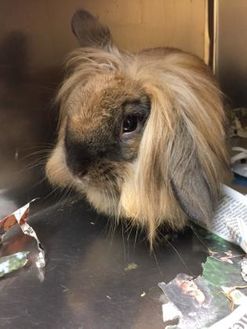 I am already spayed.
Breed: Lionhead/Other/Unknown Mix
Color: Chocolate
Age: Adult
Size: Standard
Sex: Female
Heartland Humane Society
Phone: (541) 757-9000
Fax: (541) 757-1090
E-mail: adopt@heartlandhumane.org